https://ncwsa.us/wp-content/uploads/ncwsa-logo-4website2.jpg
328
328
Tim
https://ncwsa.us/wp-content/uploads/ncwsa-logo-4website2.jpg
Tim
2023-09-21 16:17:40
2023-09-21 16:17:40
NCWS PFAS Fact Sheet 2023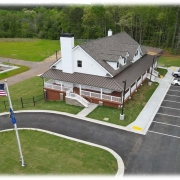 FOR IMMEDIATE RELEASE: 6/14/23
Newton County Water and Sewerage Authority
Opens Doors to Community Leaders
Water Authority Key to Quality Economic Development and Newton County Growth
COVINGTON, GA, JUNE 14, 2023 – Yesterday, The Newton County Water and Sewage Authority (NCWSA) welcomed state and local officials, and community leaders, to an Open House event at the best-in-class A. Scott Emmons Water Reclamation Facility. The event highlighted NCWSA's critical role in providing safe, high-quality water to help attract impactful job creators to the region. With steady investment and high-quality jobs flowing into the area, NCWSA and its partners are building a prosperous, united community.
Mike Hopkins, NCWSA Executive Director, and Serra Hall, Executive Director of Newton County Industrial Authority (NCIDA), provided guests with a brief history of the facility and discussed their shared vision for a successful partnership focused on raising the quality of life in Newton County. On the tour of the facility, attendees received an exclusive look at how NCWSA's effective water management has played a critical role in the sustainability and prosperity of Stanton Springs and got a sneak preview of the design of an innovative reverse osmosis facility expected to break ground this fall.
"Thanks to the hard work of our team, our customers, as well as our business and community partners, NCWSA has become a point of pride for our region," said Mike Hopkins, NCWSA Executive Director. "Over the last five years we have seen tremendous new growth in Stanton Springs, and thanks to the leadership of our county and state we have continued to invest in the infrastructure that will allow Newton to grow and meet the needs of the next generation."
The NCWSA team also noted the $212.7M American Rescue Plan Act grant awarded last year dedicated to renovating the water resources system and improving the county's drinking water infrastructure. The NCWSA facility is located in Stanton Springs, an industrial park that hosts Takeda pharmaceutical manufacturing, Meta data centers, and will be the home of a Rivian Automotive plant, a leading electric vehicle company.
Visitors also got to hear from Serra Hall, Katie Comer, and Gabe Khouli – from Newton County Industrial Development Authority, Meta, and Takeda, respectively – on their experiences working with the NCWSA and how it has propelled the success of their businesses and the region.
"NCWSA has built a beautiful, innovative facility that is providing best in class service to our businesses here in Stanton Springs and they are critical to enabling NCIDA's work – and the work of my partners at the Chamber and County Commission – to help Newton stay competitive for quality jobs and next generation businesses," said Serra Hall, Executive Director of NCIDA. "It's no accident that Newton County has achieved $6.9 billion in investments with 9,000 quality new jobs committed over the last two years. That could not be achieved without NCWSA – they embody the true spirit of collaboration that unites all of us to make Newton a great place to work and raise a family."
Marcello Banes, Chairman of Newton County Board of Commissioners, praised the efforts of this funding calling the opportunity it creates "a big win for the county that provides necessary funding to elevate the county's infrastructure."
This amount of money flowing into Newton County allows its facilities to remain in state-of-the-art condition without losing the county's small-town charm.
Following the tour of the Emmons Facility, Mike Hopkins continued to express the innovation of the facility highlighting its efficient nature and equally as efficient prices in the state. After questions from attendees and answers from experts on the field, the group gathered for lunch before setting off to see the Meta and Takeda facilities in Stanton Springs.
###
Newton County Water and Sewerage Authority:
The Newton County Water & Sewerage Authority's (NCWSA) mission is to provide Newton County with safe and reliable drinking water at a competitive rate and protect the environment through best-in-class wastewater treatment. Every dollar invested in water and sewer yields a return for the local community. New growth pays for new infrastructure. NCWSA is a point of pride for Newton County, showing the value of strong community partnerships in positive development and proving that by working together, we make big things happen.
Newton County Industrial Authority:
Newton County is focused on supporting and recruiting high quality job creators in four targeted sectors: Bio, Pharma, & Tech; Film, Music, & Gaming; Advanced Manufacturing, and Commercial. Whether it's golf balls or electric vehicles (that drive or fly), Newton County is setting the standard for economic development. Located along the I-20 corridor, 35 minutes east of Atlanta, Newton County is generating interest and momentum towards economic prosperity. In the last two years, Newton County has attracted $6.9 billion in investment and 9,000 quality jobs. Together with our community partners, we are making Newton County a great place to live and work.
CONTACT: Ben Sheidler, bsheidler@cgagroup.com
CONTACT: Lauren Hunter, lhunter@cgagroup.com
https://ncwsa.us/wp-content/uploads/NCWSA-GA-Budget-Financial-Plan-FYE-2023-Final.jpg
623
969
Tim
https://ncwsa.us/wp-content/uploads/ncwsa-logo-4website2.jpg
Tim
2023-08-02 09:26:22
2023-08-02 09:26:22
Newton County Water and Sewerage Authority Opens Doors to Community Leaders

Backflow Electronic Reporting System

Effective 5/2/2022,the Newton County Water and Sewerage Authority will begin utilizing the services of TecNXS, LLC. and its electronic reporting system, AquaResource, to track annual backflow testing.
We hope you enjoy the following benefits provided through the AquaResource software:
The cost for testers to submit a passing backflow test on your behalf is $4 per test.
Customers can add contact information such as phone and email.
Customers who elect to add email contact information may choose to have notices sent to their email address in addition to receiving the postcard notification.
Customers can view their backflow inventory, see the status of each backflow, and access and print their test reports.
Customers can search for NCWSA approved backflow testers from the Portal.
Tester Information
New Testers
Certified backflow testers may request to be added to the NCWSA approved backflow tester list by registering on the AquaResource site at www.backflow.tecnxs.com. If you experience any difficulties or have questions about the site please click on the Help button at the bottom of the AquaResource webpage or visit www.tecnxs.com/docs/ .
Feel free to contact Casey at: (254) 833-2325 with any questions regarding AquaResource. All regulatory questions must be answered by the NCWSA Cross-Connection Control Coordinator Bryan Bloodworth at 678-878-9329.
The AquaResource site is compatible with most browsers with the exception of Internet Explorer and Edge. School certification and test kit calibration certificates files must be in jpg or png format for upload to the AquaResource site.
https://ncwsa.us/wp-content/uploads/2022-04-21-14_00_24-AquaResource-Website-Information.docx-Protected-View-Word.jpg
102
147
Tim
https://ncwsa.us/wp-content/uploads/ncwsa-logo-4website2.jpg
Tim
2022-04-21 14:02:20
2022-04-21 14:03:05
Backflow Electronic Reporting System