Human Resources / Careers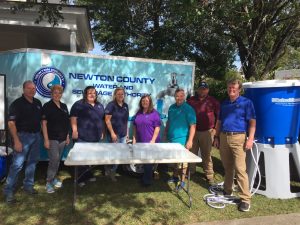 Human Resources Director: Tracey Clark
Our mission is to maximize the potential of NCWSA's greatest assets – its employees. We are committed to
recruit, develop, reward, retain, and protect the physical and human assets of NCWSA. Our vision as human
resource and safety / risk management professionals is to embrace change and the opportunity it brings. We will
accomplish this by providing services, which promote a work environment that is characterized by fair
treatment of staff, open communication, personal accountability, trust, and mutual respect.
Hours: MON – FRI 8:00am- 5:00pm
Phone: 770-385-3904
Fax: 770-786-4536
Resumes are accepted any time. Job applications are accepted for open positions only.