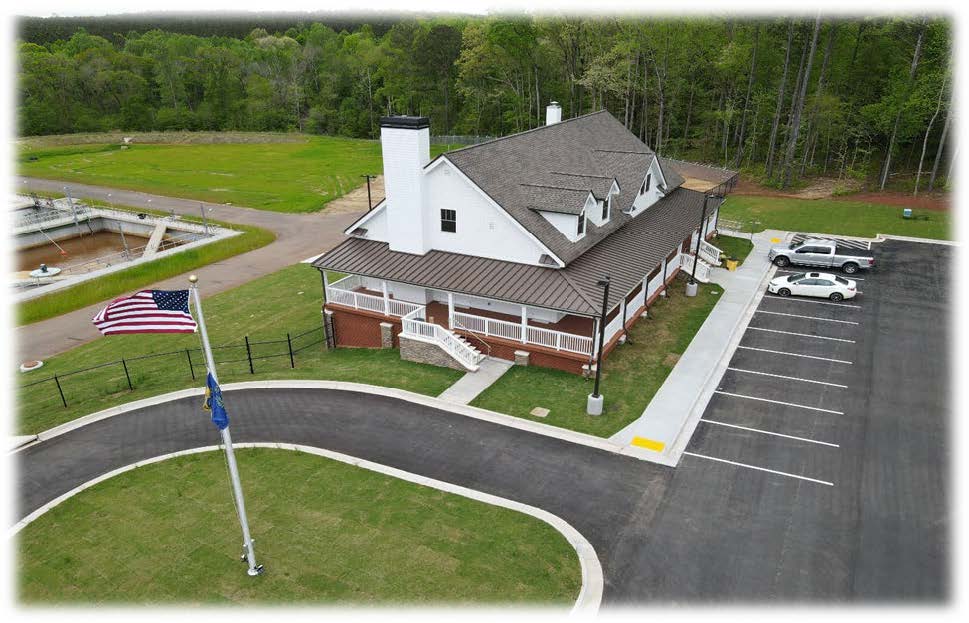 ---
MESSAGE FROM THE EXECUTIVE DIRECTOR
Introduction
I am pleased to present to you for fiscal year ending June 30, 2023 (the "FYE 2023") the annual operating budget and financial plan (the "FYE 2023 Budget"). The budget provides a plan to achieve NCWSA's initiatives, which include water quality, financial viability, water resource sustainability, reliability, and workforce development. The Operating Budget for FYE 2023 is $20,740,774 and the Capital Improvement Plan for FYE 2023 is $33,232,015 as presented in detail in Section 3 of this document beginning on page 29. The ensuing financial plan allows NCWSA to remain committed to the ratepayers it is responsible for serving. The FYE 2023 Budget was developed with the belief that our customers deserve the highest
quality water and wastewater services delivered professionally, courteously, and efficiently. Further, the Authority is devoted to improving and enhancing services to all its customers. The FYE 2023 Budget places the Authority on the right path to achieve the goals set forth in the following pages.
Background
Each year we confront significant challenges. The upcoming year will undoubtedly be no different with the continuation of the COVID-19 Pandemic (the "Pandemic") that began in the 1stquarter of the FYE 2020. Although the Pandemic has slowed, the economy with its climbing inflation, will be a challenge for the upcoming fiscal year. While challenges such as the Pandemic and a sinking economy are demanding, great opportunities will always reveal themselves if we persevere to stay the course. Regardless of ongoing events, our community is always foremost in our efforts, as the Authority performs its budget development process with careful consideration and due diligence.
In the near term and based on what we are discovering, the FYE 2023 Budget will focus on four (4) key
Strategic Goals:
Investment in Infrastructure
Effective Maintenance and Operational Readiness
Innovative Customer Service
Workforce Protection and Development
There is also a shared understanding that to maintain financial stability, the Authority establishes the budget on prudent projections of water demand, wastewater treatment, housing, and economic growth with sound financial policy to maintain debt service coverage.
NCWSA – 2021 Budget Doc – Final
NCWSA – Budget & Financial Plan FYE 2023 – Final
---
Our mission is to provide the Authority's customers with reliable, safe drinking water and to provide sewer services in an environmentally responsible and fiscally sound manner while focusing on cost efficiency and value-oriented service. Providing the best possible services will always be the number one priority for the Newton County Water & Sewerage Authority.
NCWSA Financial Staff
---