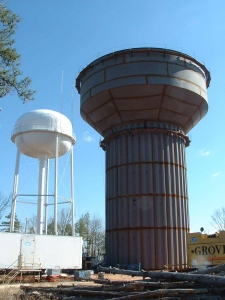 ---
We are pleased to present to you for fiscal year ending June 30, 2021 (the "FYE 2021") the annual operating budget and financial plan (the "FYE 2021 Budget"). The budget provides a plan to achieve NCWSA's initiatives, which include water quality, financial viability, water resource sustainability, reliability, and workforce development. The ensuring financial plan allows NCWSA to remain committed to the ratepayers it is responsible to serve. Each year we confront significant challenges throughout our systems, as well the entire water industry. The upcoming year will certainly be no different with the continuation of COVID-19 Pandemic that began in the 1st quarter of the 2020. The potential for challenges even greater than was experienced in the "Great Recession of 2008 are possible, however as we move forward, we are beginning to realize that there are also great opportunities for those ready to step up. Regardless of the ongoing events within our community, completing our mission is always foremost in our efforts. There is no greater privilege or responsibility than delivering safe drinking water and providing responsible sewer treatment to the Newton County community. These services protect public health and sustain a strong local tax base. The Newton County Water and Sewerage Authority ("the Authority") operates, maintains, replaces, and manages these vital services for approximately 24,586 water customers and 7,347 sewer customers across our service area.
NCWSA – 2021 Budget Doc – Final
---
Our mission is to provide the Authority's customers with reliable, safe drinking water and to provide sewer services in an environmentally responsible and fiscally sound manner while focusing on cost efficiency and value-oriented service. Providing the best possible services will always be the number one priority for the Newton County Water & Sewerage Authority.
NCWSA Financial Staff
---