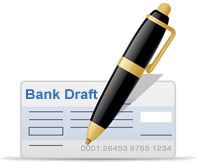 NCWSA will be releasing a more secure, convenient and user-friendly online payment system for our
customers. The new and improved payment system provides several benefits to customers, enabling
them to pay their bills faster, easier, more conveniently and securely.
The following enhancements will arrive in April 27, 2018: an improved user experience, a "Pay
Now" feature that allows for quick payment without having to register an account each time you pay,
view payment history, the ability to securely save your payment information, the opportunity to
schedule automatic recurring payments from your checking account or debit/credit card and a mobile
app that will be available to customers. NCWSA will not be charging a fee for any of these services.
Paymentus accepts Visa, Master Card, Discover and electronic checks.
Additionally, NCWSA will implement a new automated phone payment system with features such as
quick account balance review and payment with a credit card, debit card, or eCheck. The release of the
new automated phone payment number will be coming soon.
We are excited about these changes and they reflect our continual commitment to providing a superior
customer service experience. We recognize that customers want flexibility, accessibility, convenience
and user-friendly experience without sacrificing security. We look forward with continuing to meet the
needs of our customers by expanding the available resources as we grow. Please look at all inserts in
your bills and check with us on the NCWSA website for updates as these changes take place. Please call
the NCWSA office if you have any questions at 770-787- 1375 or email us at info@ncwsa.us